Name: Benzyl Alcohol
Chemical Name: Benzyl alcohol; Phenylmethanol; Benzenemethanol; Phenylcarbinol; 100-51-6; Benzoyl alcohol
Chemical Formula: C7H8O
Appearance: Colorless Liquid
Molecular Weight 108.13 g/mol
Odor: Mild, Oily, sweet, floral odor
Specific gravity: 1.042-1.052 OC
GLC Purity: 95% to 98 % min
Refractive Index: 1.538-1.542 OC
Color: Clear Colorless Liquid

Benzyl alcohol is used as bacteriostatic preservative at low concentration in intravenous medicines, cosmetics and topical drugs. It is widely used in the products used for treatment of head lice in children older than 6 months and in adults. It is good as a medication to treat tiny insects that live on and irritate the scalp. But it is better to use it under the guidance of a doctor. While applying it on the head make sure that the liquid does not enter your eyes. It is better to cover the eyes with a towel or keep the eyes closed tightly. Benzyl alcohol is widely used as a solvent for inks, paints, lacquers and epoxy resin coatings. It is also an ancestor to different types of esters used in soaps, perfume and flavoring products, used in the chemical that uses for photo developing and also used as a dielectric solvent for the dielectrophoretic reconfiguration of nanowires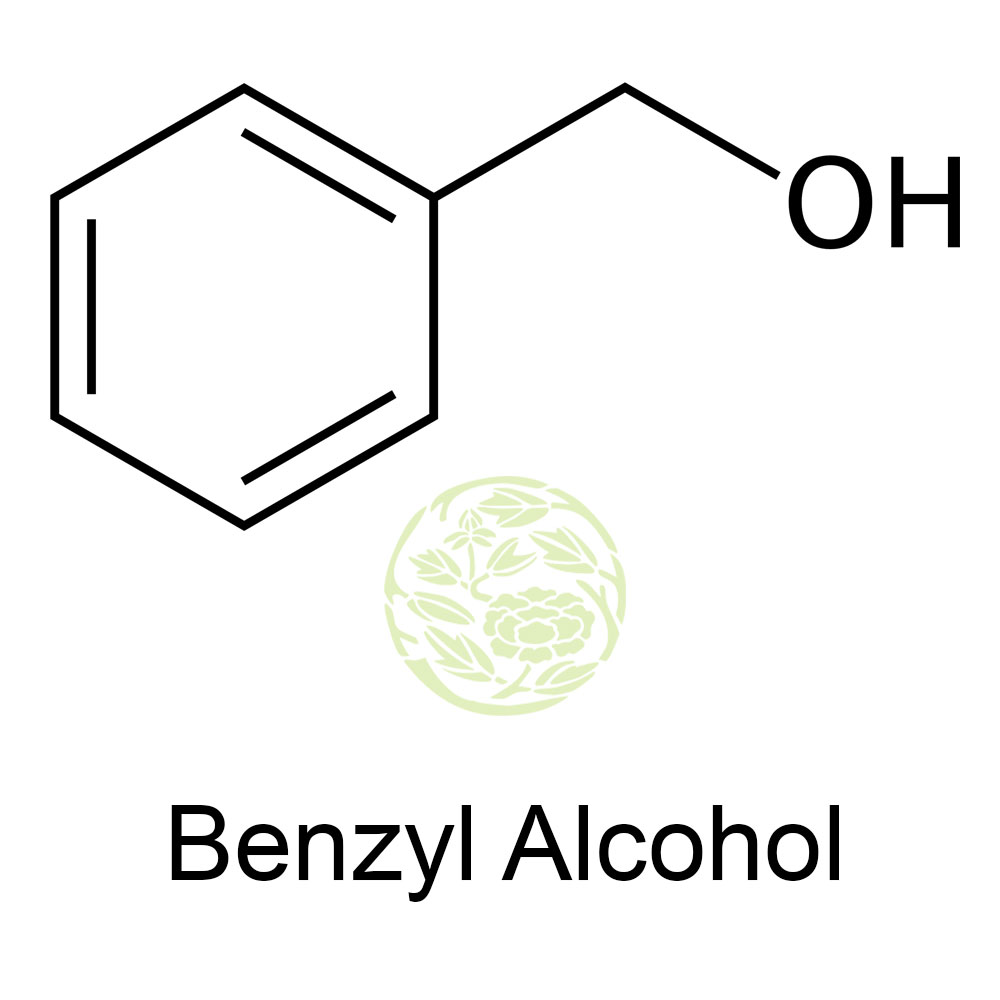 Different Uses
Benzyl alcohol is used to make other chemicals like adhesives and sealant chemicals, CBI, dyes, intermediates, alb chemicals, lubricant and lubricant additives, paint additives and coating additives photosensitive chemicals, plating agents and surface treating products and cleaning and degreasing solvents. It is also used in air care products, electrical and electronic products, fabric, textile and leather products, personal care products and many more. Benzyl alcohol is used as external analgesic, fragrant ingredient, oral health care drug, preservative, solvent viscosity decreasing agent. Benzyl alcohol is solvent because of its polarity, low toxicity and low vapor pressure. It is partially soluble in water and completely miscible in alcohols and diethyl ether.
Produced By Nature Too
Benzyl alcohol is produced naturally also by many plants and is commonly seen in fruits and teas. It is seen in a variety of essential oils like jasmine oil, hyacinth oil and ylang-ylang oil. Benzyl alcohol is one of the chemical compounds found in castoreum. Benzyl alcohol can be harmful if swallowed. Any signs of swallowing or overdose one has to contact the hospital immediately or poison control center. It is used as a local anesthetic and to reduce pain connected to Lidocaine injection. Benzyl alcohol is classified as a toxic and harmful material especially for products for use around mouth, lips and products those are airborne.
These statements have not been evaluated by the Food and Drug Administration. This product is not intended to diagnose, treat, cure, or prevent disease.