Black pepper is widely used as a spice worldwide, so is the oil. The oil in the purest form is extracted using the popular method called scfe co2 extraction and when compared to the traditional method. Co2 is used as a solvent in fluid state at certain temperature conditions and pressure to get the black pepper extract. The extract is rich in piperine and has anti-arthritic, antioxidant, antibacterial and anti-inflammatory properties. It contains flavonoids, vitamin A and C, carotenes and many other antioxidants which are good for harmful radical removal. It is used as a natural remedy for curing cough, colds, relieving stuffed nose, relieving of phlegm and it also helps for easier breathing. It is excellent remedy for people suffering from anorexia and it can prevent diabetic related complications and also helps to fight colon cancer. It is the best to enhance the overall status of health.
Good for many Health Conditions
It offers protection against hypertension, cancer, cardiovascular problems and diabetes. It helps reduce proliferation of cancer cells. Black pepper oil is also good for intestinal health and digestion and it increases secretion of hydrochloric acid by stimulating the taste buds and warning the stomach. It prevents constipation, irritation and gas and as a very good diuretic, it reduces intestinal tract bloating. Fat cells in the body get broken down and the energy is released by keeping you slim with intake of pepper oil extract. The oil is good for the promotion of urination and getting rid of toxins and water from the body and this helps in the reduction of weight. Due to its carminative properties it provides relief from flatulence and gas. The anti-inflammatory and antibacterial properties of the oil help beat dandruff.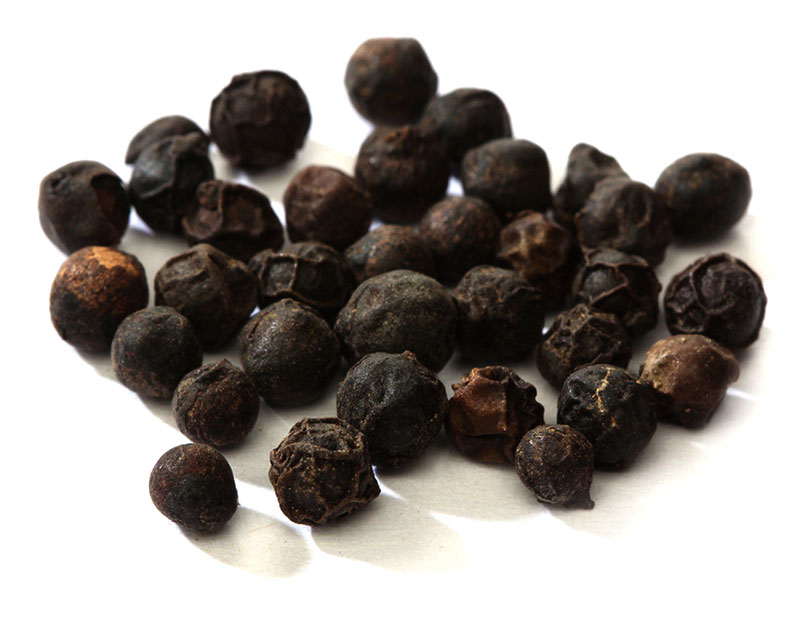 Blends well with many oils
The black pepper co2 oil has a spicy, strong peppery odor and it boosts the circulatory system and can be used in massage blends and is good for relieving from pain due to arthritis, sprains, joint stiffness and sciatica. It increases the mental alertness and is good for memory. Black pepper blends well with other essential oil like bergamot, clary sage, palmarosa, frankincense, orange, lavender, myrrh, ylang ylang, vetiver, sandalwood, juniper, coriander, fennel and geranium.
These statements have not been evaluated by the Food and Drug Administration. This product is not intended to diagnose, treat, cure, or prevent disease.