The healing ability of black-seed-scfe-co2-oil is well known and the oil known as black seed oil are black cumin, black caraway, black sesame and onion seed oils. Black seed is referred to as more of description than a proper name and it helps to distinguish from caraway and cumin oil. Nigella sativa is oil which can cure anything and everything from allergies to hypertension. It contains a unique chemical ingredient which is effective individually and collectively. Fungus and molds of any kind cannot exist in the presence of these phytochemicals. Right from ancient times scientists and researchers have found out the presence of an ingredient called Thymoquinone in this oil. This has anti-oxidant, anti-inflammatory and anticancer properties which help with encephalomyelitis, asthma, carcinogenesis and diabetes. It has ingredients which protect the liver from toxins. It contains thymohydroquinone which an effective natural acetylcholinesterase inhibitor. It has the ability to stop enzyme activity and this increase the amount of time and amount of the neurotransmitter acetylecholine remains active in the brain.
Treats A wide range of Physical conditions
Medicinally the pharmaceutical grade acetylcholinesterase inhibitors are used to treat a wide range of physically conditions like apathy, Alzheimer's disease, autism, glaucoma, dementia, neurodegenerative conditions, myasthenia gravis, schizophrenia, postural tachycardia syndrome, Parkinsons's disease etc. Black seed oil can treat cancer through a variety of mechanisms like anti-proliferation, apoptosis induction, cell cycle arrest, anti-metastasis, anti-angiogenesis and reactive oxygen species generation. Black seed scfe co2 oil is good for cleaning up of toxins and poor functioning of liver due to medication side effects, alcohol consumption etc. It is good for function of liver and it also prevents the damage and disease of liver. Black seed scfe co2 oil is suggested to help prevent both type 1 and type 2 diabetes.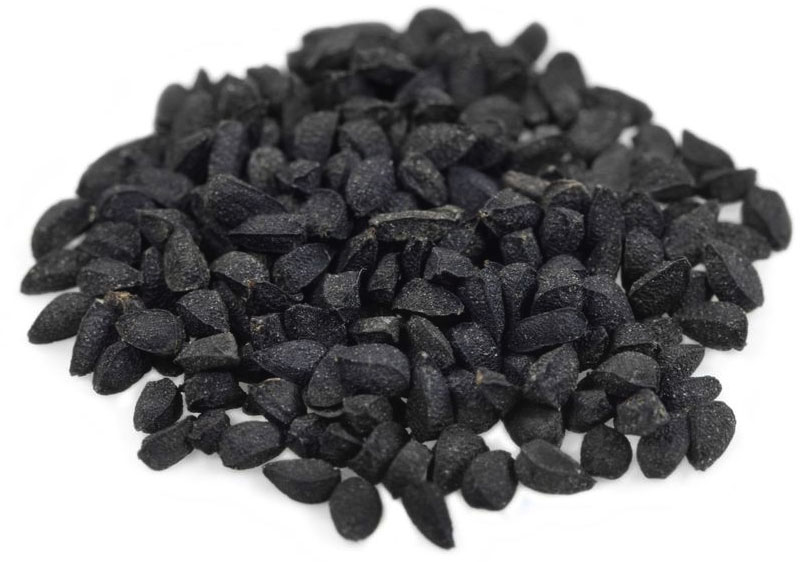 Good for Diabetes
Black seed improves the glucose tolerance as competently as metformin. It has anti-obesity properties and by reducing weight gain triggers it helps people to discard excess weight. It is good for appetite, glucose absorption in the intestine, liver gluconeogenesis, blood glucose levels, cholesterol and triglycerides. It is widely used to help restore hair loss by strengthening hair follicles. It helps to promote and slow down melanin production and is widely used in skin cream Betamethasone. Black seed oil can kill Methicillin resistant Staphylococcus aureus (MRSA) which is a powerful bug attacking human beings all over the world.
These statements have not been evaluated by the Food and Drug Administration. This product is not intended to diagnose, treat, cure, or prevent disease.