Botanical Name: Boswellia serrata
Family Name: Burseraceae
Common Name: Indian Frankincense
Part used: Resin
Uses:

Boswellic acid is a gum resin extract of Boswellia species and is used traditionally in folk medicine for centuries to treat different types of chronic inflammatory diseases and also cancer. This acid possesses biological activities and is responsible for the pharmacological actions. Boswellia has been used long in Ayurvedic medicines also. Boswellic acid is used for the treatment of asthma and many inflammatory conditions. In Africa, the bark of Boswellia is used to treat fever, rheumatism and gastrointestinal issues. The incense made out of Boswellia will reduce depression in human beings. Boswellia is useful in treating osteoarthritis, rheumatoid arthritis, inflammatory bowel diseases also. It is an effective painkiller and prevents loss of cartilages. It is not advisable to take Boswellia when medicines like ibuprofen and similar medicines are taken. It may interact and decrease the effects anti-inflammatory. Bsowellia can be emmenagogue and abortificient and it can stimulate menstruation and induce miscarriage by increasing blood flow in the uterus. Pregnant women are not supposed to take this herb.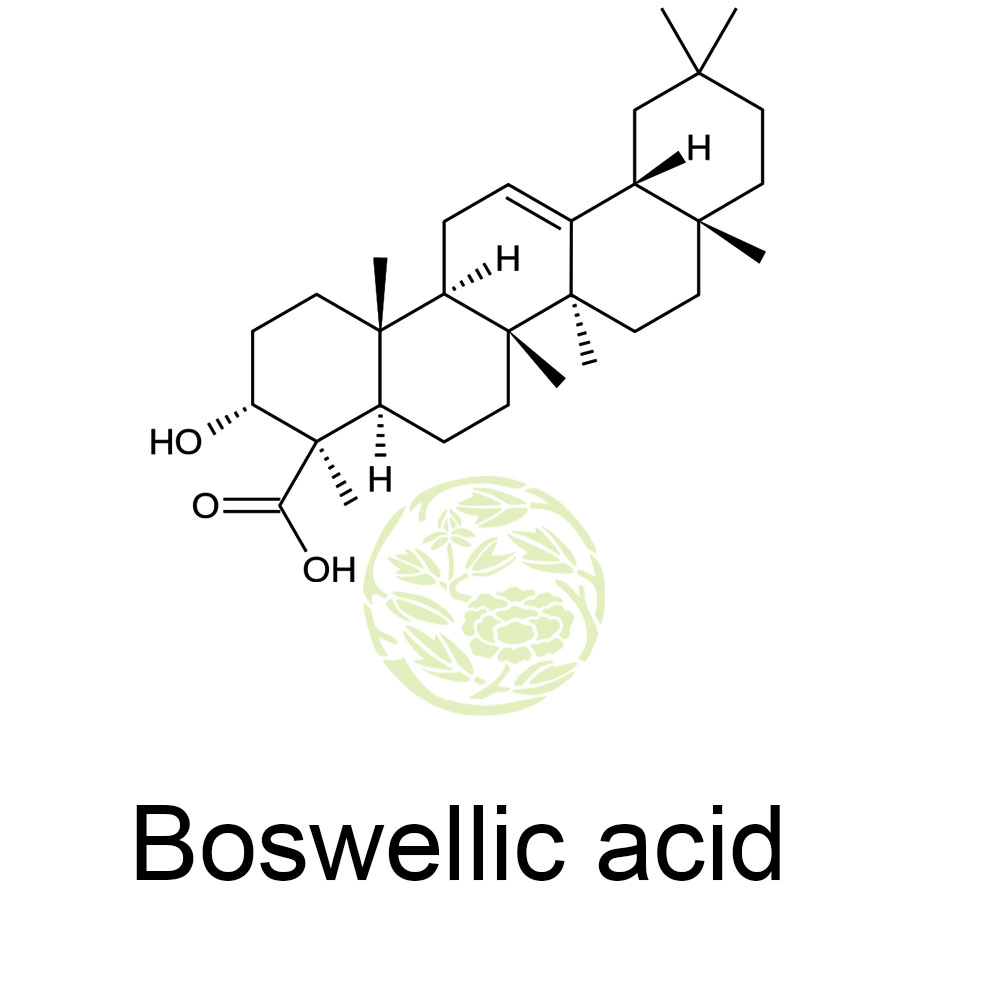 Countries where it is found:
Boswellia is medium sized flowering plant which includes both trees and shrubs. It is native to tropical regions of Africa and Asia. The more diversity of species is commonly seen in Africa and India. Somalia produces the best resins.
Harvest Information:
Boswellic acid or the frankincense is tapped from the trees by slashing the bark of the tree. It is called striping and the resin is allowed to bleed out and harden. These hardened resins are called tears. Difference in soil and climate create different types of resin. These trees can grow in different environments and some species can even grow on rocks. The resin starts coming out when the tree is 8 to 10 years old. Tapping is done two or three times a year and the final tap produce the best tear. The opaque resins are the best in quality.
History of Plant:
Boswellia has been traded in the Arabian countries and in North America for more than 5000 years. The incense made out of it was one of the consecrated incenses mentioned in Hebrew Bible and Talmud in Ketore ceremonies. Frankincense is mentioned in the Song of Solomon.
Extraction Process:
Boswellic acids are pentacyclic triterpene molecules produced by the plants of Boswellia and the acid is taken out from the resin of the plant. Boswellia extracts are usually made from the tree's resin or gum and extracts from the Boswellia carteri tree.
Commonly Known Benefits:
Boswellic acids are organic acids which contain pentacyclic triterpene, a carboxyl group and one functional group. Alpha-boswellic acid and beta-boswellic acid have additional hydroxyly group and the only difference is their triterpene structure. Acetyle-Alpha-boswellic acid and –acetyl-beta-boswellic acid replaces the hydroxyl group with an acetyl group. The other boswellic acids include keto-boswellic acids and their acetyl counterparts. Beta-boswellic acid, keto-beta-boswellic acid and acetyl-keto-boswellic acid have been mentioned in the apoptosis of cancer cell like brain tumours and cells affected by leukemia or colon cancer. Boswellic acids are good for treating ulcerative colitis. Boswellic extracts are sold in tablets, capsules and tincture form and are available as a resin, pill or cream also.
These statements have not been evaluated by the Food and Drug Administration. This product is not intended to diagnose, treat, cure, or prevent disease.