Coriander seed oil is known for its antibacterial qualities and is considered as one of the favorite spice oils of users worldwide. It has warm and inviting aroma and is ideal for wintertime blues, colds and flu. It is widely used as an ingredient in bath and body care products for men by blending with oil like the black pepper, frankincense or sandalwood. The aroma of this oil is very masculine and it exhibits a fantastic depth of aroma. The oil is used for perfumery and therapeutic uses because of its energetic, unadulterated and excellent aroma. It is good to fight fatigue and it ably supports digestion. It can be used to replace rosewood in blends because of its mildly spicy, lively, warm and true aroma of coriander seeds.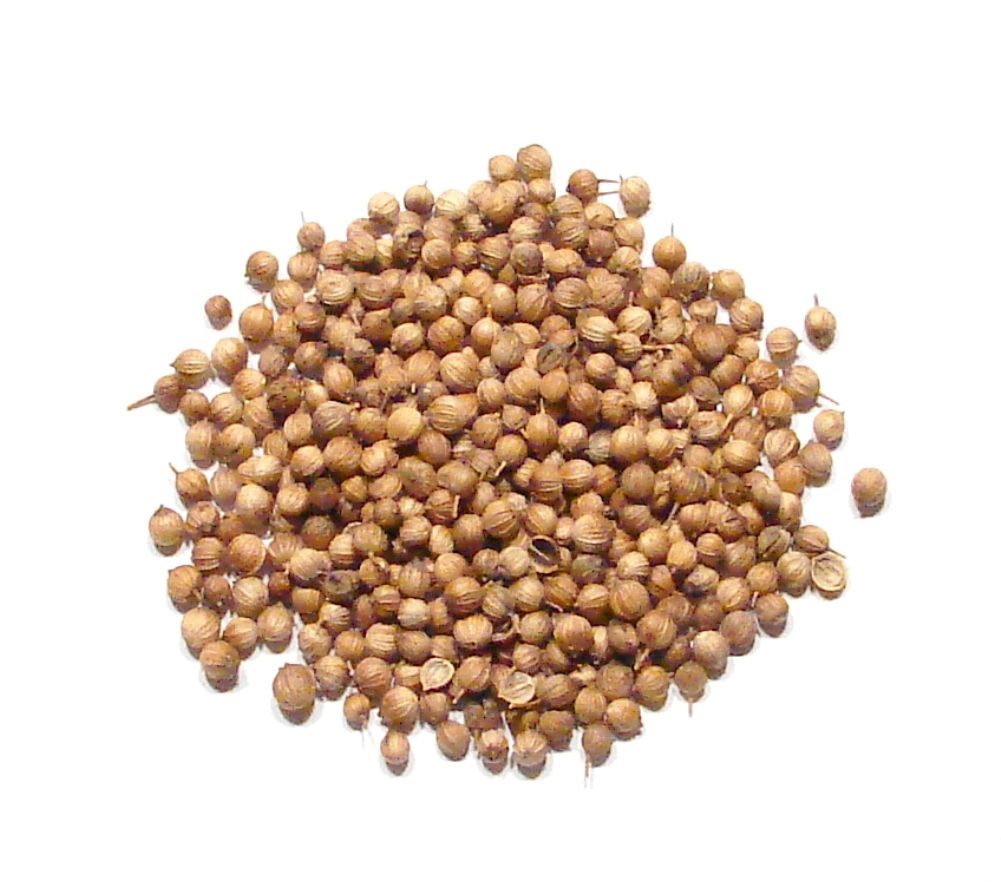 Blends well with other essential oils
The botanical name of coriander is coriandrum sativum and the country of origin is Ukraine and extraction is Germany. It blends well with other essential oils like Bergamot,Black Pepper,Cardamom,Cinnamon Bark, Clary Sage,Clove Bud extra, Cypress, frankincense, Geranium,Ginger Fresh,Grapefruit Pink,Jasmine sambac,Lemon,Neroli,Nutmeg,Orange Sweet,Palmarosa,Petitgrain bigarade,Pine,Ravensara aromatica, Sandalwood, Tangerine, Tangerine,Vetiver,Ylang Ylang Complete etc. It is widely used for aromatherapy uses like anorexia, arthritis, colds, flatulence, flu, colic, gout, infections, migraines, stiffness of muscles, pains and acnes, nausea, nervous exhaustion, poor circulation, rheumatism, neuralgia etc. It is used in oil diffusers, natural incense, potpourri, massage oil, perfume, bath oil, bath salt, shower gels and bath gels, spa treatment oils and creams, soaps, candles and many more products.
Non-Toxic
Coriander seed oil is non-toxic and non-irritant and is used widely in spice and food industry, liquor industry and aromatherapy treatments. The oil is not intended for direct consumption in food and for undiluted topical application in cosmetics, aromatherapy and perfumery. It is better to keep the oil away from children as a safety measure. Coriander oleoresin is extracted from the dried seeds of coriandrum sativum and is a widely used condiment in India. Its leaves and stems are used raw in curries, salads, soups and chutneys. The seeds of coriander are used in curry powder, sausages, cookies, pastry, tobacco products, cakes, in gin and cocoa products. The ayurvedic medicine branch uses the fruits because of its carminative, tonic diuretic qualities.

These statements have not been evaluated by the Food and Drug Administration. This product is not intended to diagnose, treat, cure, or prevent disease.