Fenugreek Seed Oleoresin

Botanical name : Trigonella foenumgraecum
Family Name : Fabaceae
Name in some international Languages : Spanish – Alholya, Arabic- Hulba, Chinese – k'u –Tou
Flavour Characteristics : Bitter Pungent, Flavour
Usage Profile : Foods, Cosmetics, Medicines etc.
Commercial Part : Fruit or seed.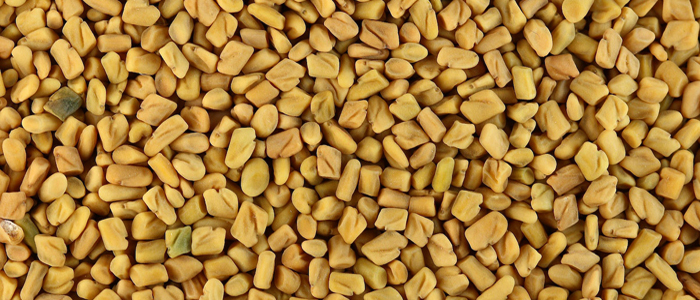 Harvesting Season : February to may
Fenugreek Oleoresin Specifications
Product : Brown Thick Paste . Fenugreek Oleoresin
Description : Characteristics Odour & Bitter in taste. Fenugreek Oleoresin is obtained by the solvent extraction of the Dried seeds of Trigonella foenum graceum
Extraction : By 90% Methanol
Additive : Max.8% Glycyrine
Water Solubility : Note less than 40%
Alcohol Solubility : Not less than 70% (50% v/v)
Total Ash : Note more than 8%
Heavy metals as Pb : Note more than 30 ppm.
Colour & appearance : Brownish yellow in colour & thick viscous liquid
Odour : Characteristic aromatic odour of Fenugreek
Volatile oil content : 0.4%
Residual solvent : <10 ppm
Solubility Water soluble
Yeast & Mould Absent
Pathogenic micro-organisms and their toxins Absent
Purity Pure fenugreek oleoresin (no other additives)
Storage Store preferably in air tight Containers and keep in a cool & dry place protected from light.
These statements have not been evaluated by the Food and Drug Administration. This product is not intended to diagnose, treat, cure, or prevent disease.