Origin
Ginger is a perennial herb that grows to about 3-4 feet in height. It is native to South Africa, India, Java and China. Since ancient times, ginger has been used in making medicines. Mention of Ginger has been made in Arabic, Roman and Greek literature, besides Chinese and Sanskrit texts. The belief is that Ginger was brought as a spice and condiment into Europe between the 10th and 15th Century. Historically Ginger extract has been popularly used to treat vomiting, upset stomach, nausea and motion sickness.
The herb is cultivated in a number of subtropical and tropical regions in South Japan, Sri Lanka, Indo China, Jamaica, Central America, South West India and West Africa. Smaller crops are also grown in West Indies, North West Australia, Cuba, Dominican Republic and Haiti. Among spices it is concerned as one of the most important and oldest ones used. It was via the Red Sea that a lot of traders from Arab countries obtained this highly esteemed ginger spice.
The Extraction Method
Botanical Name of Ginger is Zingiber officinalis. Country of origin is Nigeria. Ginger CO2 Extract is obtained by the Supercritical CO2 Extraction Method. In the Supercritical Carbon Dioxide Extraction Method, the extract obtained yields aromatic compounds in greater numbers. No chemical or residual changes are left when this extraction method is adopted. Colo10ur of the extract obtained is a yellow, pale yellow and it has a thin consistency. Dried rhizomes of the plant are used to obtain the extract.
Ginger has a warm, fresh, woody lemon, strong, spicy scent. The dark red to brownish ginger essential oil is quite strong and using it in low percentages, is the best thing to do. Aroma of the oil is as vibrant and energetic, more true to that of fresh material of the ginger root.
Chemical Constituents
Ginger Extract contains mono and sesqui-terpenoids namely B-sesquiphellandrene, neral, B-bisabolene, geranial, zingiberene and 1.8-cineole. Besides this it also contains geranyl acetate, a-pinene, geraniol, B-pinene, nerol, camphene, y-terpineol, borneol and linalool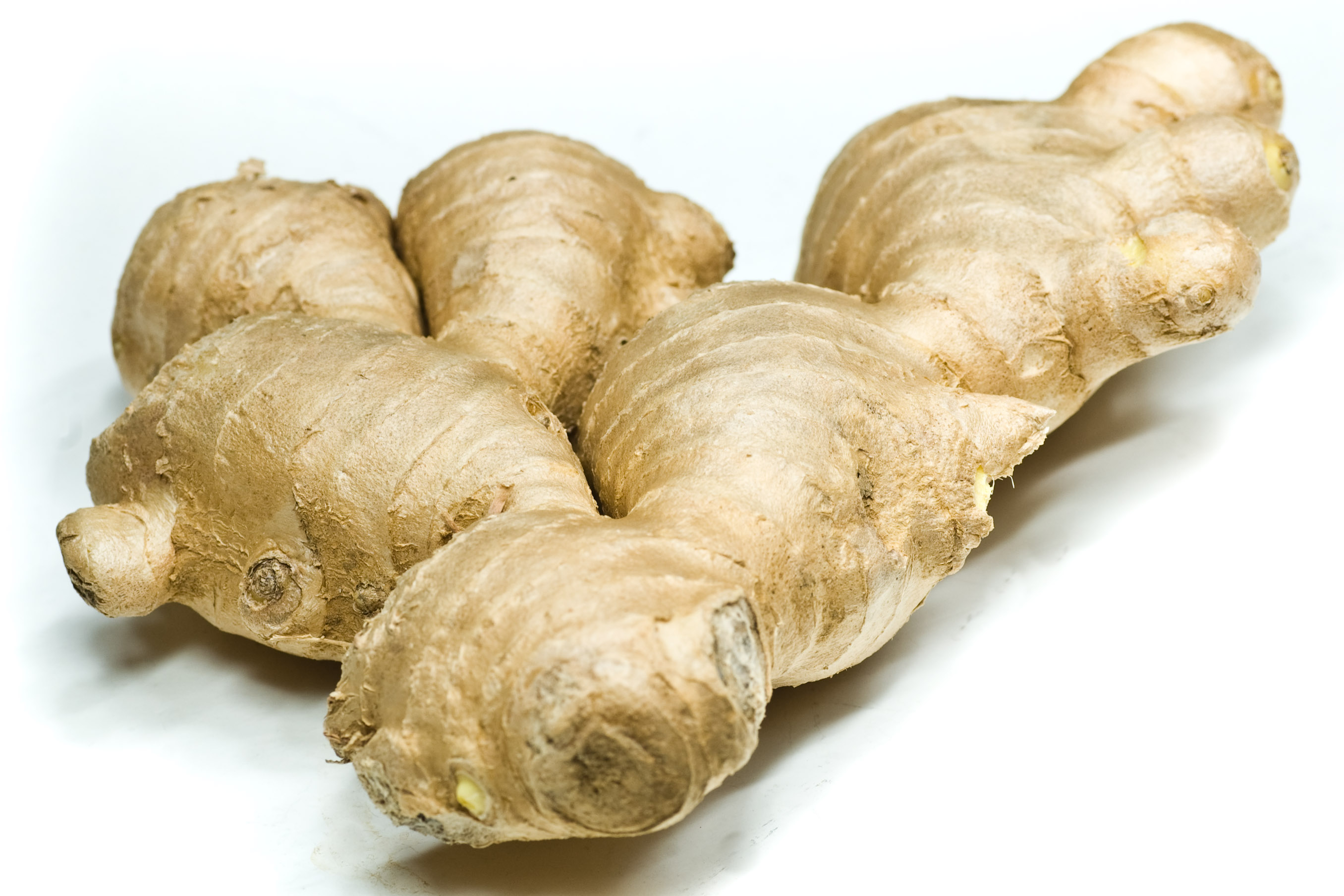 Blending Abilities
Ginger CO2 Extract blends well with Jasmine, Bergamot, Coriander, Orange, Clove Bud, Cedarwood Atlas, Turmeric, Petitgrain, Sandalwood and Rose Absolute. If it is to be used in topical applications then 1% is the maximum dilution needed.
Health Benefits
Ginger essential oil has been used for its warming action in treating menstrual discomfort, warming action, relieving a queasy stomach, stimulating flow of blood, aiding digestion.
The oil is an used best for its stimulating, anti inflammatory, analgesic, digestive, carminative, expectorant, carminative, antiseptic and expectorant properties. It helps alleviate health problems related to bowel and stomach, malaria, yellow fever, food poisoning, pain, respiratory issues, hypertension, heart ailments and chronic diseases.
When Ginger CO2 extract is added to a lotion or carrier oil it helps in soothing aches in muscles and joints caused to wear and tear caused due to normal aging. To make a topical application simply add 2 drops of Coriander oil, 1/2 cup of Epsom salt, 2 teaspoons of carrier oil, 2 drops of Ginger essential oil together and mix it well in warm bath water. This bath water will not only provide a mental boost but also stimulates circulation of blood in the body.
Things To Bear In Mind
Aroma strength of ginger essential oil is very strong and hence add it drop by drop to other preferred carrier oil to make a blend till desired effect is attained. If it has to be used externally, it has to be diluted first. Individuals having sensitive skin should preferably conduct a patch test first before using the oil. In some individuals, it could cause irritation in the skin. Precaution should be taken that the essential oil does not come in contact with the eyes.
Ayurvedic Use
In Ayurveda, the term used for Ginger is Vishabhesaj. It is used universally, for its medicinal properties, wide applicability and effective use for cooking purposes and medicine. It is an excellent product to promote good health.
Personal And Cosmetic Care
Ginger Oil is used traditionally in perfumery and aromatherapy besides being used as herbal, medicine, in beverages and in food. A lot of formulas for skin care, cosmetic care and personal care are manufactured using the milder distilled version of Ginger oil. The very concentrated and pungent form of Ginger CO2 Extract is not recommended in making products for skin care, personal care and cosmetic care. To make particular floral fragrances, in perfumery and as requirement in heavy Oriental bases, the spicy sweetness and warmth of ginger essential oil is often used.
In the collections of massage therapists, natural perfumers and aroma therapist, ginger root oil is considered to be a must have essential oil. It is used as an excellent massage formula both before exercise and after exercise. Ginger aroma is considered extremely beneficial according to ethnobotanists.

These statements have not been evaluated by the Food and Drug Administration. This product is not intended to diagnose, treat, cure, or prevent disease.