Grapeseed Essential Oil

Grape Seed Oil is extract from pressing the seeds of Vitis Vinifera Grapes, one of the most used product for making wine; the oil is also considered as a vegetable oil. The uses of grape seed oil can be felt in pur day to day lives as is used for marinades, salad dressings, baking, flavored oils, anti-sunburn lotion, massage oil, hand and lip balm creams, body care creams, and hair products and so on.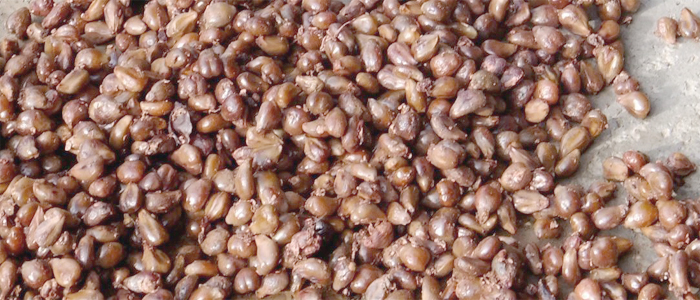 Grapes basically belong to Asian regions that are nearby Caspian Sea and later were introduced into Europe and North America during 16th century. The plant is has huge and jaggy leaves and stems are peeling. The grapes are available in several colors like green, purple and red. The extraction method involves pressing of seeds and are at a temperature of 320 degree (160 °C) that is slightly higher than the smoke point. The seeds oil is used for several purposes like fondue, stir-fries and sautéing.
The grape seed oil has higher density of metabolic energy that is almost 120 kCal per tablespoon (34 kJ/ml). People wanting to include low-fat diets may include grape seed oils. The Grape seed oil is highly rich in Vitamin D and E.
Grape seed oil is in fact reckoned for minimizing inflammation. It possesses attributes that prevents the body from damaging free radicals and it perks up circulation. But most especially, the combination of grape seed oil and eczema is due to its natural capability to restrain allergic retorts
The oil is greatly used for adding moisture and as prevention for maladies like eczema as the oil contains phenomenal potential to renovate the cell. This helps in preventing the skin against skin breaks during the attacks of eczema.