Lime Essential Oil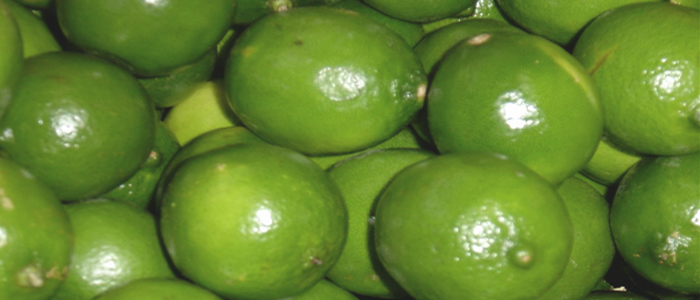 The plant finds its name from the Arabic word called Laimum. Later the plant was introduced to Europeans during crusades Lemon oil is known for its phenomenal effects like anti-stress effects and many more. Italy and France are the main manufacturers of Lemon Oil. Lemon Oil can be easily identified with water-like viscosity, deep yellow color and striking and refreshing aroma. The mesmerizing fragrance of lemon oil can reduce depressions, enhances and rejuvenates one's mind, body and soul. The oil also saves skin from UV rays of sun and prevents dieing of the true state of cells.
It belongs to Citrus genus and has all those properties of the mentioned genus, Nowadays, this is one of the foremost used oils in industries, chemicals, food and drink industries, cosmetic industry and so on.
Lemon oil serves several health benefits apart from mere fragrant oil.
Lemon has properties like antibacterial, antimicrobial, tonic, anti-rheumatic, diuretic, antiseptic therapeutic and anti-anemic. It adds the power of concentration, and lets you have positive attitude in life. People suffering from digestive problems and acidity can find the best remedy in Lemon oil. In addition, in diseases like gout, arthritis, poor blood circulations and so on. It is the prime ingredient for vapor therapies.
Experts recommend lemon oil for its high enriched Vitamins like vitamin A, B and C.