Quick Facts
Botanical Name: Cucumis melo
Family Name: Gourd
Common Name: Mush melon, melon, sweet melon and cantaloupe
Part used: Seeds
Specific Gravity: 0.915 to 0.925 @20°C
Refractive Index: 1.465 to 1.480 @20°C
Optical Rotation: +70.00 to +80.00
Blends Well With: Musk melon oil blends well with many essential and carrier oils
Uses:
Muskmelons are rich in potassium and this is nutrient which control blood pressure,normalize heart beat and prevent strokes. Musk melon is a good source of vitamin A, B and C and its moisturizing properties is well known. Musk melon oil is widely used in skincare products and it has light texture. It is easily absorbed in skin and is widely used facial and body massage oils, skin care and hair care products like lotions, creams, facial masks, serums and soaps. Muskmelon oil is effective in conditions like lack of appetite, weight loss,urinary tract infections, constipation, ulcer and acidity. Musk melon reduces the heat in the body and relieves tiredness and boosts appetite and is also a very good laxative. Musk melon oil is a good source for excellent quantity of minerals.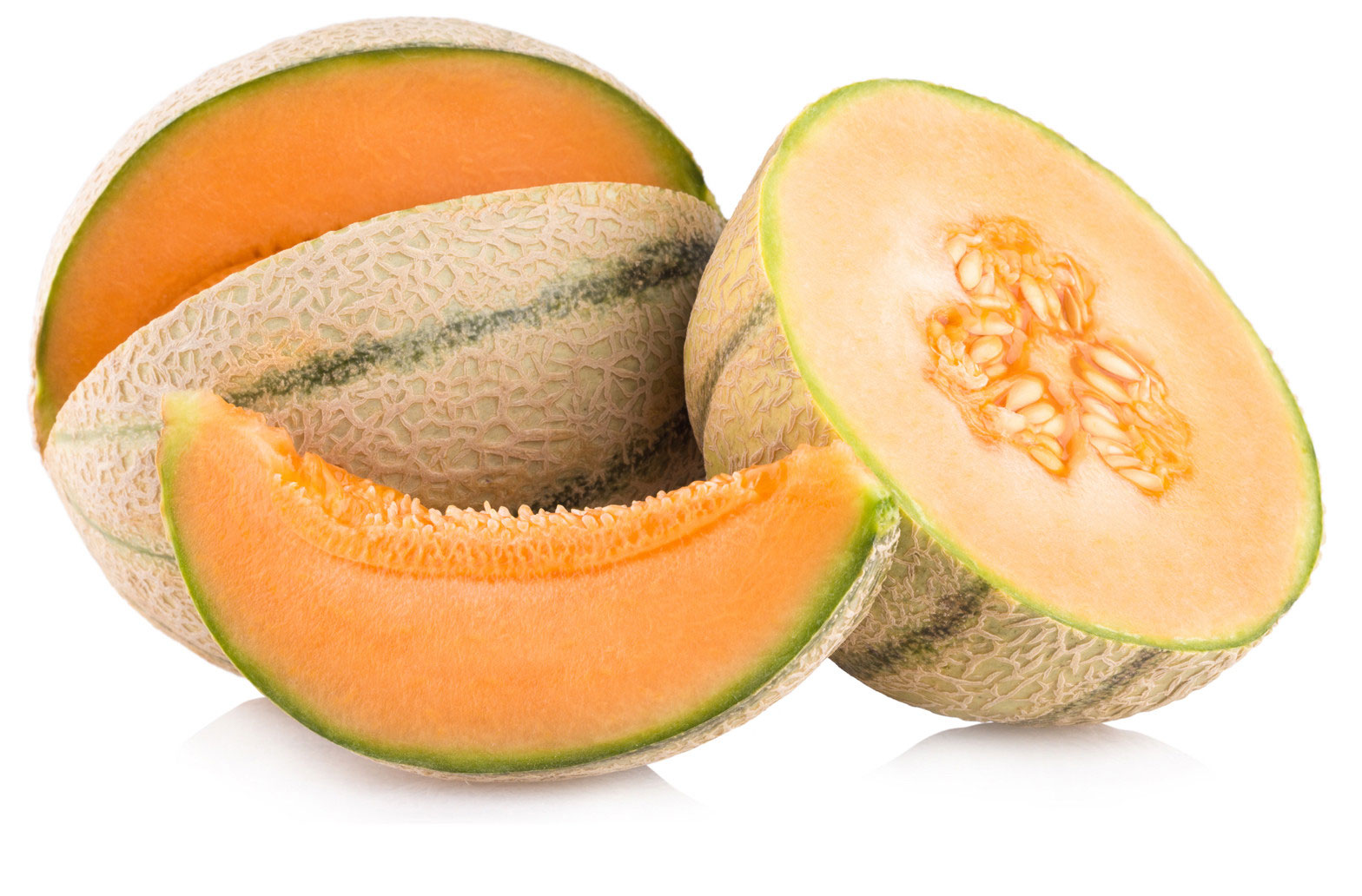 Countries where it's found:
Muskmelon is a native of Iran, Armenia and Anatolia and the secondary centres are India and Afghanistan. The majority of Muskmelon production comes from the United States and from China where it has been cultivated since 2000 BC.
Harvesting Information:
Musk melons are widely cultivated in India and it is cultivated during the summer season from April to July. Muskmelons are monoecious plants and they do not cross with cucumber, watermelon, pumpkin or squash. The plant is a vine type plant and Muskmelon needs adequate space for growing and will be a prolific fruiter provided given satisfactory growing conditions.Muskmelon plants grown in cooler climates will yield less and smaller sized fruits. Muskmelons maintain their sweet flavour well after harvest and this quality makes them unique among some other more perishable varieties of melon.
History of the Plant:
Muskmelon is believed to be native to South and East Africa. The Muskmelon flourishes in high heat conditions ideally 70 degrees Fahrenheit or higher.
Extraction Process: Cold pressed extraction
Commonly known Benefits:
Muskmelons are highly nutritious and per 100 gram serving provide 34 calories and it is a good source of vitamin A (68% daily value) and vitamin C (61% daily value). Muskmelons are 90& water and 9% carbohydrates with less than 1% each of proteins and fat. Muskmelons help in weight loss and have low or no cholesterol. The muskmelon fruit is good for eye health and it helps to regulate blood sugar levels. Muskmelon oil boosts immunity and prevents kidney stones. It can help during pregnancy and also prevents cancer. Musk Melons are rich in potassium, a nutrient that may help control blood pressure, regulate heart beat, and possibly prevent strokes. Musk melon oil is a good source of Vitamins A, B, and C and it has moisturizing properties also. Musk melon oil is very much effective in conditions like lack of appetite, weight loss, urinary tract infections, constipation, acidity, and ulcer.
These statements have not been evaluated by the Food and Drug Administration. This product is not intended to diagnose, treat, cure, or prevent disease.