Pomegranate seed scfe co2 is egg yolk colored and the cold pressed ones are light brown in color. This oil is free of organic solvents and has lower heavy metals. The acid value is low and has lower per oxidation value. It has higher purity and has more active ingredients and a longer shelf life. The active ingredients in the oil are different kinds of fatty acids namely punicic acid, oleic acid, linolenic acid, palmitic acid etc. In this Punicic acid is about 80% of the fatty acid and it is conjugated triene and geometrical isomer of elaostearic acid. The extract contains tocopherols, sterols and a small amount of squalene. Pomegranate seed oil is used in medicine and health protection and also in food and cosmetics. The antioxidant properties of the oil can remove free radicals. Studies say that the seed oil can prevent the formation of skin cancer by reducing the frequency of lesions and it can also limit the occurrence of tumors.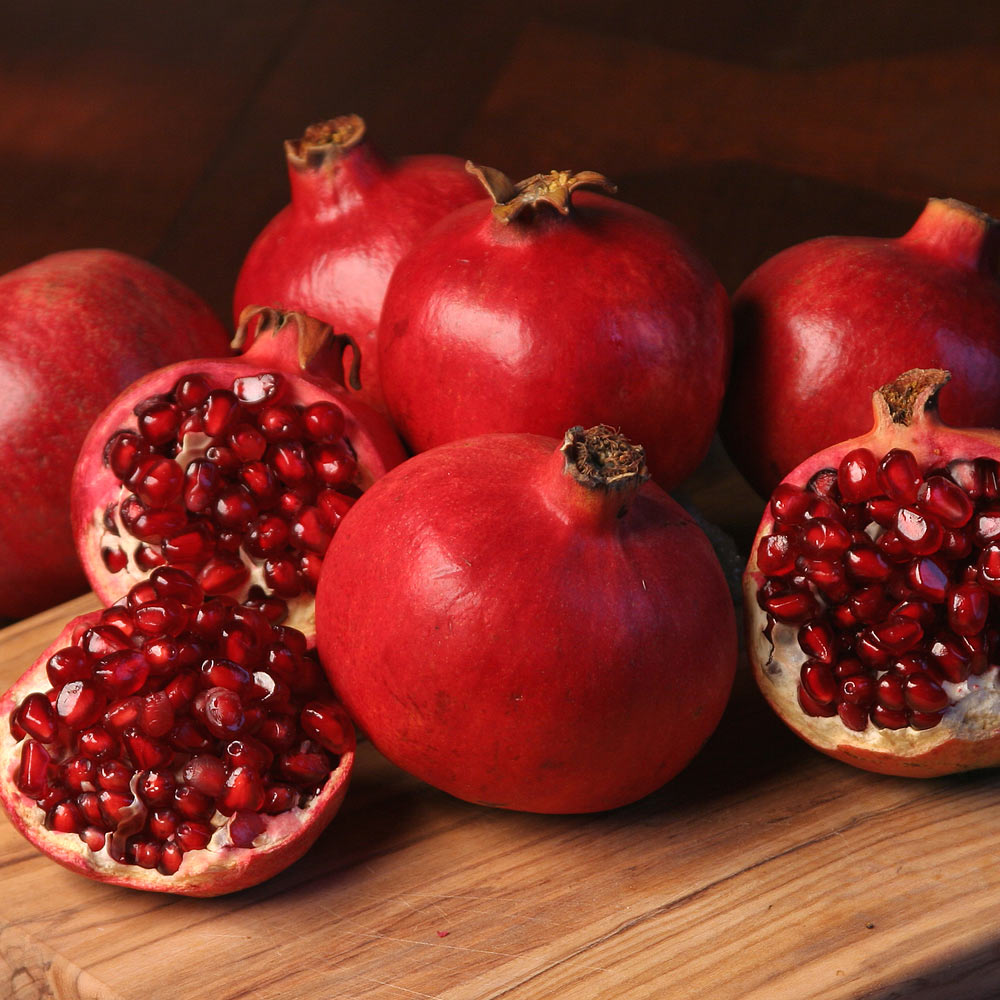 Estrogenic Properties
Pomegranate seed scfe co2 has estrogenic properties which relieves menopausal symptoms. It has antibacterial and antioxidant properties. It is also an anti –inflammatory, anti-microbial, anti-viral and anti-cholesterol. It is widely used in dietary supplements and has cardiovascular protecting properties. It normalizes the lipid metabolism in case of obese and hyperlipidemic conditions. The oil is widely used in cosmetic products for promoting skin regeneration, stimulating self repair mechanisms, improving skin elasticity, and reducing wrinkles and used also as prophylaxis against skin aging. The oil is ideal for irritated, dry, sensible, allergic and itching skin because of its claming and healing properties.
Botanical Name and Family
The botanical name of Pomegranate plant is Punica granatum and it belongs to the Puniacaceae botanical family. Co2 extraction method is used for extracting the oil from the seed. Its rich polyunsaturated fatty acids are good for the treatment of prostate cancer. The anti-cancer activity of the oil destroys breast cancer cells. It has ellagic acid contained in it which is a natural phenol antioxidant. It reduces thickness of walls and reduces blood pressure. It can also be used as a base for blends and pure essential oils
These statements have not been evaluated by the Food and Drug Administration. This product is not intended to diagnose, treat, cure, or prevent disease.