Pumpkin Seed Essential Oil
Pumpkin seed oil is one of the most demanded oils nowadays. Known for its wonderful properties, pumpkin seed oil is used in several uses. Beauty uses like skin care and health several properties.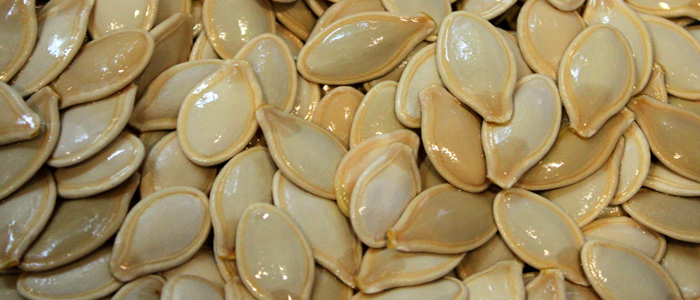 Read below why pumpkin seed oil can be the best oil for you?
Antioxidant Characteristics:
Pumpkin seed oil is highly imbedded with fatty acids and antioxidants. The gamma-tocopherol a form of Vitamin E is the main property that makes Pumpkin seed oil very effective antioxidants.
This property helps the cell and overall health as it neutralizes the free radicals mainly produced due to radiations, air pollutions and etc! Later vitamin E enhances the capability of immune system of skin. Even wounds, stretch marks, psoriasis, erythema, rosacea and other skin problems can be cured from the oil.
Useful Fatty Acids:
Linoleic, Stearic, Oleic Acids and Palmitic oils make up more than half of the Pumpkin seed oil
Linoleic Acid helps in smoothens the skin and makes it really great and active!
Palmitic acid increases the immune system of the skin.
Oleic Acids add to the moisture of the skins and make a perfect lubricant for the skin.
Stearic Acid again revitalizes the skin and makes it pretty flexible.