Quick Facts
Botanical Name: Aniba rosaeodora
Family Name: Lauraceae
Common Name: Rosewood
Parts used: Woods of tree
Specific Gravity: 0.871 - 0.888 kg/m3
Optical Rotation: 1.4620 - 1.4685 g/cm3
Refractive Index: - 2°to +5°
Blends Well With: Citrus and Floral oils. Rosewood oils blend well with other oils too.
Uses: This oil is used as an integral ingredient in a lot of aromatic and expensive perfume.
It is also used for its antiseptic, bactericidal and stimulant properties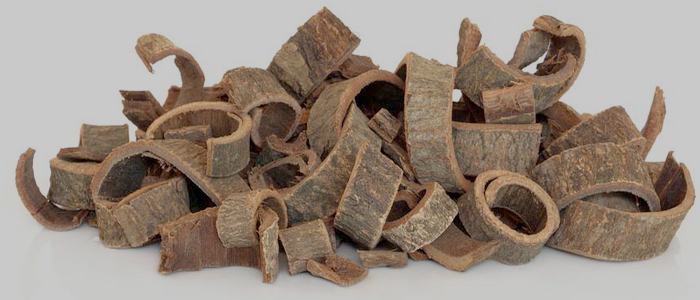 Countries where it's found
Rosewood trees are largely found throughout the Guianas and the Amazon region but also in the Pacific coastal areas of Colombia.
Harvesting Information
The Rosewood tree is collected in the wild. After felling, the trees are cut into one–meter long logs wood which are taken to the riverbanks and are stockpiled there. When the water level in the river rises the logs of the trees are floated in the river so that reach the distilleries which are situated downwards at the remote location. It may be remembered that due to logistics problems the distilleries are generally mobile.
History of the Plant
It is an evergreen tree which can attain a height up to 40 meters. It has reddish bark & yellow the color of the flowers is yellow. It is abundantly harvested in the rainforest of South America. The Rosewood tree ranges from rich red to dark brown colour.
Extraction Process
When the chunks of rosewood logs arrive at the remote distilleries, they are chipped and then steam distilled. Steam distillation is a special type of distillation process of temperature sensitive materials like natural aromatic compounds. Each tree yields about 1% oil by weight of wood. Hence the oil is so expensive. The colour of the oil is colorless to pale yellow. Most worldwide production comes from Brazil; since the 1960s, other areas have produced only a minor, amount. Trees are taken largely from near the Amazon and its tributaries.
Commonly known Benefits
The Rosewood oil has a slightly spicy, floral and sweet smell. With such an exotic smell the Rosewood oil is used in various exotic perfumes.
Rosewood oil has medicinal properties is one of the most useful oil that can relieve several ailments like headaches, nausea, nervousness and muscle tension. It is also useful in infections or virus attacks such as colds. Rosewood is a useful painkiller and an antidepressant. It diminishes wrinkles, scars, and stretches. The tree's antiseptic and bactericidal properties make it a suitable natural remedy for acne and mild wounds.
Rosewood oil is very useful to sensitive skin where other cleansers cannot be used. If balance, smooth and clear skin is what you want, after a bath, massage your skin with rosewood oil, better off if mixed with a carrier like Safflower oil. It will stop the wrinkles and cure blemishes, providing you with beautiful and a younger looking skin. To get the best results, massage in up and down, almost in a circular motion.
Having a mesmerizing smell the Rosewood oil also has emotionally uplifting and comforting properties and is used for various aroma therapeutic purposes like relief from emotional stress, agitation due to noise.
These statements have not been evaluated by the Food and Drug Administration. This product is not intended to diagnose, treat, cure, or prevent disease.