Sea buckthorn oil is extracted from sea buckthorn seeds and is said to be the most balanced fruit produced by nature. Sea buckthorn oil is extracted from the sea buckthorn seeds and it offers the highest concentration of omega 7 fatty acids. The percentage of omega 7 fatty acids is more than Anchovies and Macadamia nuts. Omega 7 is largely seen in body tissues especially in skin and fat tissues and because of this it is widely used in skin and beauty treatment products. It improves the skin health and helps reduce wrinkles. It is good for the liver health and helps in controlling and maintaining cholesterol levels. It provides more protection and nourishment to the skin and because of the antioxidant activity it neutralizes free radical and provides strong anti-aging support. Omega 7 also supports the healing of tissue damage.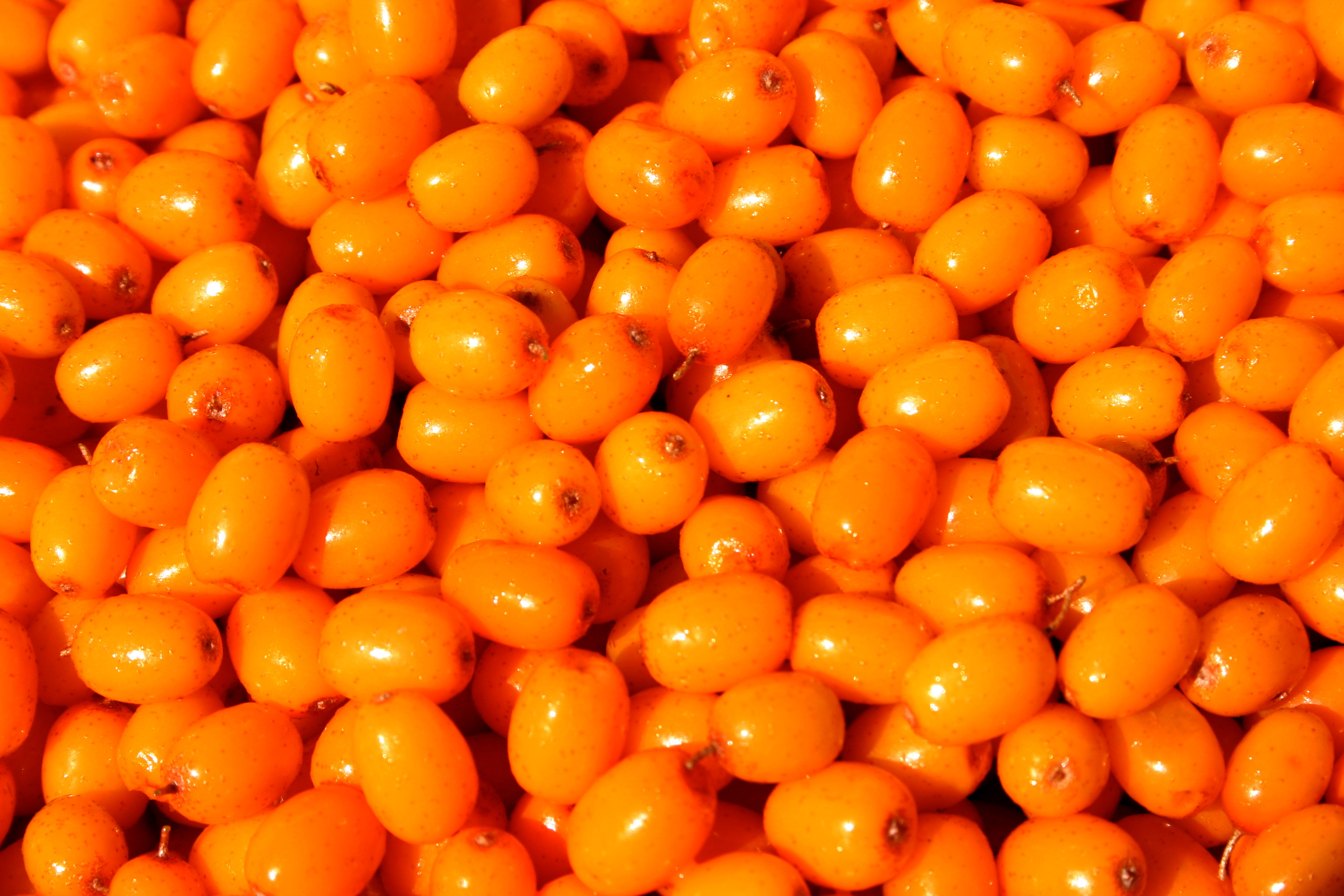 Health and Beauty Treatment
Sea buckthorn scfe co2 has a rich presence of vitamin E in it which is very good for the health and beauty treatment. The omega 7 present in it sustains, reload, and moisturize mucus membranes that line the digestive uro-genital tracts. The oil is good for the health of hair and nails and supports the cell health. The oil is widely used in many products for skin treatments. It is used for both internal and external use. It is good for the dental and gum health and the oil is hexane free. The active ingredients present in Sea buckthorn scfe co2 are Omega-6 (linoleic acid), omega – 9 (oleic acid), vitamin E, alpha-tocopherols, carotenoids, vitamin C, amino acids, beta-sistosterols, flavonoids etc. The botanical source of the oil is Hippophae rhamnoides L and the part used are the seed.
Different Uses
The oil is used for wound healing because of its ability for repairing cells. It increases the cardiovascular health and prevents atherosclerosis. It is an antioxidant, anti-inflammatory and anti-microbial which boosts the immune system. It is used for treating dry eyes, night blindness and it is vital source of vitamin A, B1, B2, B6, C, and E, minerals, fatty acids, amino acids and beta carotene. The oil can be applied directly on the skin to prevent sunburn, treating damages caused by x rays, radiation, cuts, burns, bedsores and wounds.
These statements have not been evaluated by the Food and Drug Administration. This product is not intended to diagnose, treat, cure, or prevent disease.