Botanical Name: Mentha Spicata
Family Name: Lamiaceae
Common Name: Common or garden spearmint, green mint, fish mint, and our lady's mint.
Part used: Leaves
Specific Gravity: 0.91700 to 0.93400 @ 25°C
Refractive Index: 1.47900 to 1.48900 @ 20°C
Optical Rotation: [α]20/D −58°, neat
Blends well with:
Spearmint oil blends well with Basil, Eucalyptus, Lavender, Rosemary and Jasmine oils.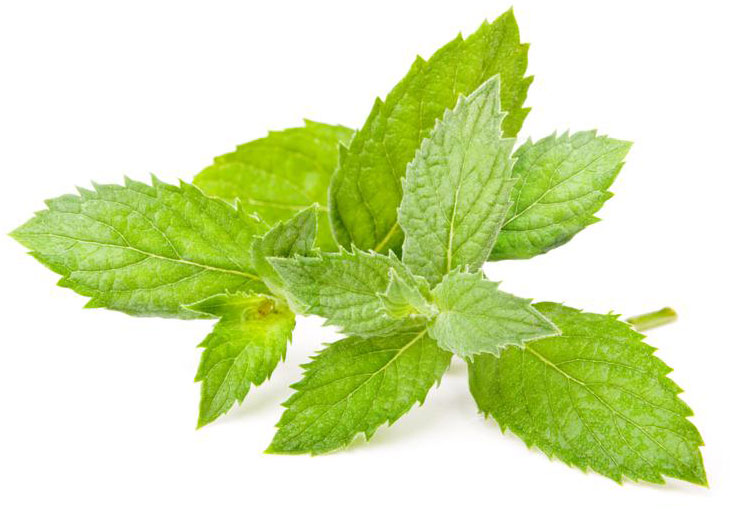 Uses:
The spearmint oil instill positive emotions and widely used in aromatherapy to treat fatigue, headaches, migraines, nervousness and digestive problems. In perfumes, it gives that added fragrance and can be mixed with other herbs like lavender, jasmine, bergamot and sandalwood. It is widely used in tooth powders, gargles and toothpastes and used to treat internal and external infections like scabies, dermatitis, syphilis and other transmittable diseases.
Countries where it is found:
Spearmint is native to Europe and Asia which includes Middle East, Himalayas, and China etc. It is also found in parts of northern and western Africa, North and South America and many oceanic islands.
Harvest Information:
Spearmint grows well in all temperate climate regions. It can be grown in pots also so that it can be saved from the spreading rhizomes. The plant prefers shade and it can grow well in full sun with most shade areas. It is best suited to loamy soils with plentiful organic material. The leaves of the plant can be used fresh, dried and frozen. The leaves can be preserved in sugar, salt, sugar syrup, oil or alcohol. Once the flower appears on the plant the leaves will lose its aromatic appeal. The leaves can be cut before the flowers appear. It can be cut almost one-half to three quarter the way down the stalk. Leave the smaller shoots to grow. Drying can be done using cloth or plastic and in different lighting conditions like sunlight or shade. Spearmint is cultivated for its oil and spearmint contains minimal amount of menthol and menthone.
History of Plant:
Spearmint oil use has been dated to ancient times. This herb originated from the Mediterranean region and has been widely used in Ayurvedic medicine right from the ancient times. It has been recorded that the Greeks had used it extensively during the ancient times. In Ayurveda, it was used to treat digestive conditions, skin problems and headaches. The Greeks used it by adding it to baths and used it to treat sexually transmitted diseases, to whiten teeth and heal mouth sores.
Extraction Process: Steam Distillation
Commonly Known Benefits:
Spearmint oil is popular in the culinary world where it is used for garnishing. The oil is used in baked foods, frozen dairy, meats, and chewing gum and added to different dishes and beverages also. Spearmint oil can be used to ward off mosquitoes and other insects. Spearmint is added in insect repellants, creams, mats and fumigants also. Using spearmint oil topically undiluted can cause skin problems like burning, photosensitivity and other skin irritations, so it better to blend it with carrier oils before using. To find out whether you have any sensitivity to this oil, apply a drop to a small area of the skin and see whether there are any adverse effects

These statements have not been evaluated by the Food and Drug Administration. This product is not intended to diagnose, treat, cure, or prevent disease.