Wintergreen Oil
Botanical Name: Pyrola Rotundifolia
Synonym: Round-Leaved Winter green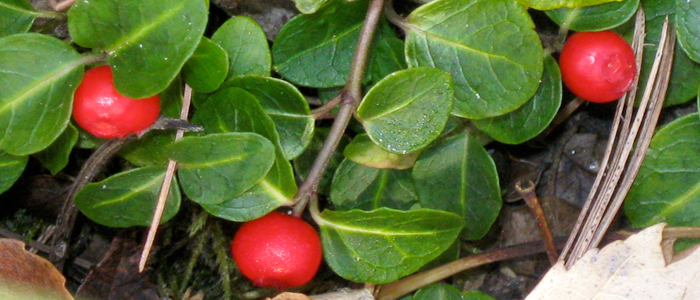 Wintergreen: Description
Wintergreen can be better described as a tiny evergreen plant that creeps in growth. The height of the plant can stretch up to 5 – 6 inches. The plant is generally grows in large bunches on sandy and barren plains. The branches are stiff and its leaves are oval, shiny and petiolate. The flowers bloom in July and June season. The oil odor is pretty unique a fragrant and it tastes astringent.
Wintergreen: Uses and Medical Actions
The plant contains Astringent, diuretic, tonic, antispasmodic properties. That makes the oil a perfect guard against skin diseases and disorders. If you have cough problems or eye irritations, use wintergreen oil for an effective cure. If you uses internally it can improve nervous system.
The leaves of the plant can be taken in tea for a refreshing and rejuvenating drink. It can be also used in drinks like brandy to carve out tonics. It is also used into tooth powders, pastes, liquid dentifrices.
Wintergreen: Constituents
The volatile oil obtained by distillation and to which all the medicinal qualities are due, contains 99 per cent Methyl Salicylate: other properties are 0.3 of a hydrocarbon, Gaultherilene and an aldehyde or ketone, a secondary alcohol and an ester. To the alcohol and ester are due the characteristic odor of the oil. The oil does not occur crudely in the plant, but as a no odorous glycoside, and before distillation, the leaves have to be steeped for twelve to twenty-four hours for the oil to develop by fermentation - a reaction between water and a neutral gaultherin